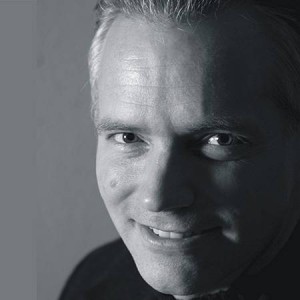 BIOGRAPHY
Partner, Director of Commercial Architecture
A licensed architect in the states of California, Oregon, Nevada, Washington and Utah, Robert brings over 25 years of design, management, and technical expertise to IDEArc Architecture and Planning.
His professional career includes published work from his years in The Sea Ranch California working with legendary architect Obie Bowman FAIA, to consulting with The National Science Foundation in McMurdo Antarctica, to ground breaking urban mixed use and historic rehabilitation design in Portland, Oregon. Rob's design facility and expertise in cost control, constructibility, construction management and quality assurance inform GA commissions from initial design to final walk-through.
Robert manages the Northwest office overseeing a diverse collection of IDEArc's projects.
.
Professional Biographical Summary
COMMERCIAL/RETAIL
Heritage Center
Mixed-Use
Hedges Greene Retail
Center
INSTITUTIONAL
Intel Customer Facing Laboratory
FILA Research and Design Facility
OFFICE
Sapa Mezzanine Addition
Portland, OR
Velagio Corporate Offices
Hollywood Video Corporate Headquarters
KBO Corporate Headquarters
Hillsboro Main Post Office Remodel
AMENITY BUILDINGS
The Club at Blackstone
El Dorada Hills, CA
The Club at Anatolia
Rancho Cordova, CA
The Club at Heritage Park
Sacramento, CA
The Club at River Oaks
Paso Robles. CA
Professional Resume
AFFILIATONS
---
American Institute of Architects
National Green Building
National Council of Architectural Registration Boards
EDUCATION
---
Bachelor of Architecture, 1991
Magna Cum Laude
University of Oregon
Associate Arts Degree, 1988
Graduated with Distinction
Cosumnes River College

REGISTRATIONS/CERTIFICATIONS
---
RegisteredArchitect
Oregon, Nevada, Utah, Washington, California, New York
Certified, National Council of Architect Registration Boards
LEED Accredited Professional
BPI Building Analyst
BPI Envelope Professional
OUR COMMITMENT
Whatever our role in the project, we are committed to considering our tasks as they relate to the entire enterprise and focus our efforts to always move the project toward a successful conclusion.